Goalfinder classes UGC / CBSE NET SET Aptitude subject covers in detail the syllabus of UGC / CBSE NET SET Paper 1- Aptitude exam. Material covers Math Reasoning, Reading Comprehension and Data Interpretation with examples, speed solving techniques and exercises and solutions. Total number of Pages are 208.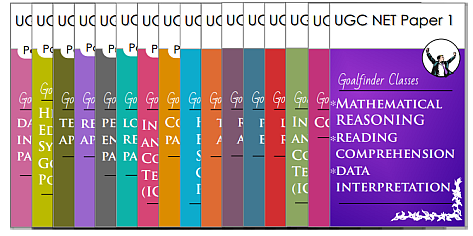 Out of total 10 topics 3 topics are covered in this ebook of course material

Tips are given for faster and accurate solving of problems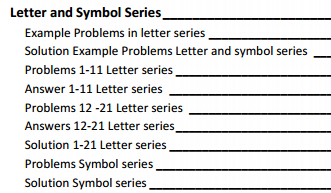 All topics are supported by practice problems and their answers and detailed solutions.

Data interpretation section includes speed solving techniques.

Course material covers the syllabus

Mathematical Reasoning

Number Series, Letter and Symbol Series

Coding and Decoding

Classification: Odd Man Out

Blood Relations

Direction and Senses

Artificial Language

Permutation and Combination

Logical Deductions - Syllogism

Averages

Seating Arrangement

Examples Seating Arrangement

Venn Diagrams

Problem on Ages

Reading Comprehension

Data Interpretation


Speed Solving Tricks

Numeric Data Tables

Bar Chart

Pie Chart

Line Graphs

great work but need more information please provide contextual data by amit