Hiragana in Hindi and English, we have have been teaching Japanese for 23 years. We have put up a course covering Hiragana with exercises in Hindi and English for the benefit of students.
Hiragana is thebasic of Japanese language, and it requires through understanding of Hiragana to learn the language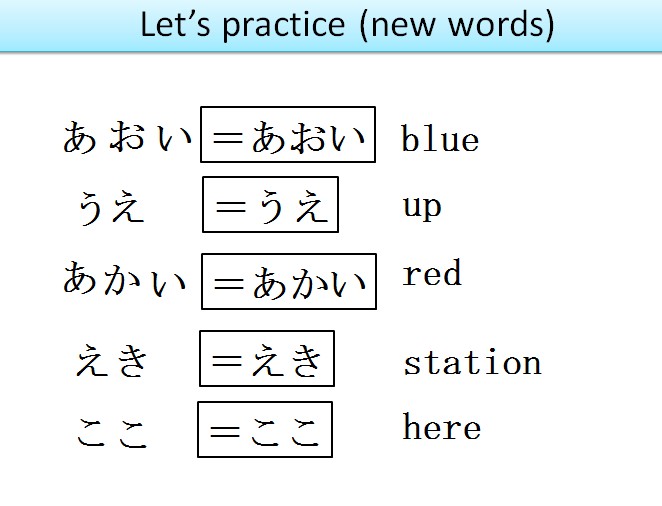 Course content is summarized and made point wise for easy understanding and remembering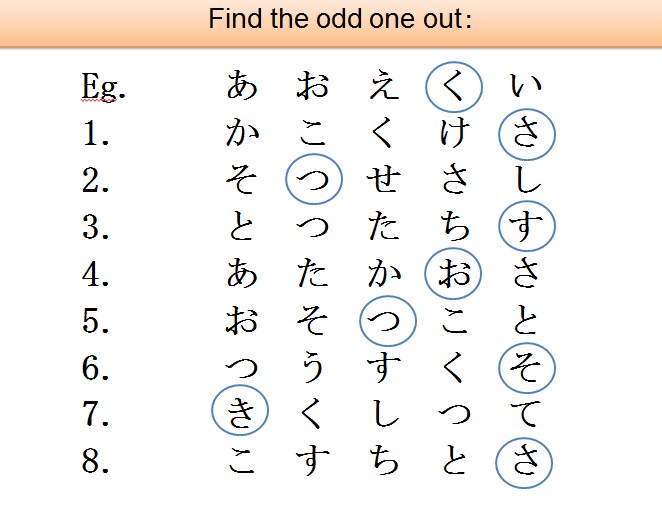 Supportive images and graphics help in understanding the topic easily. The course material covers JLPT N5 completely and goes beyond that.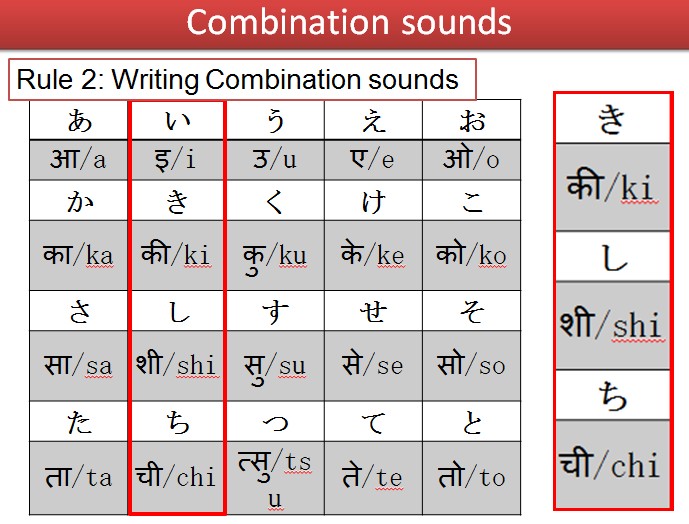 Hiragana in Hinglish Hiragana (平仮名, ひらがな) is a Japanese syllabary, one component of the Japanese writing system, along with katakana, kanji, and in some cases rōmaji (Latin script). It is a phonetic lettering system. The word hiragana literally means "ordinary" or "simple" kana ("simple" originally as contrasted with kanji). Hiragana and katakana are both kana systems. With one or two minor exceptions, each sound in the Japanese language (strictly, each mora) is represented by one character (or one digraph) in each system. This may be either a vowel such as "a" (hiragana あ); a consonant followed by a vowel such as "ka" (か); or "n" (ん), a nasal sonorant which, depending on the context, sounds either like English m, n, or ng ([ŋ]), or like the nasal vowels of French. Because the characters of the kana do not represent single consonants (except in the case of ん "n"), the kana are referred to as syllabaries and not alphabets